feast!: a recipe kit delivery service. 
My concept (pre-COVID19) is an easier way to prepare delicious party fare,
so planning a gathering is easier and less stressful.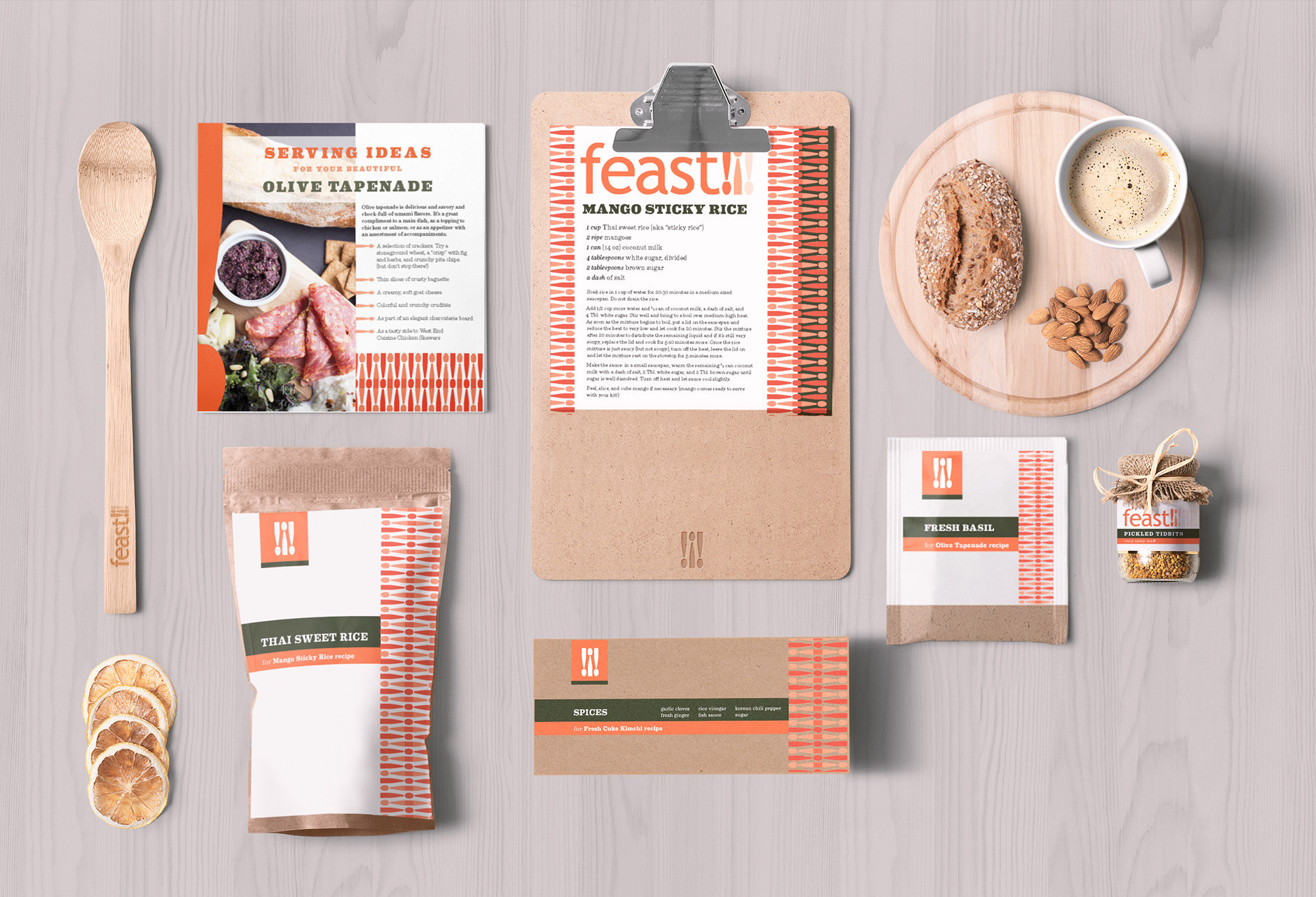 Yes, my website images still have watermarks: the "client" would choose and pay for final images.
For a portfolio mockup, I didn't.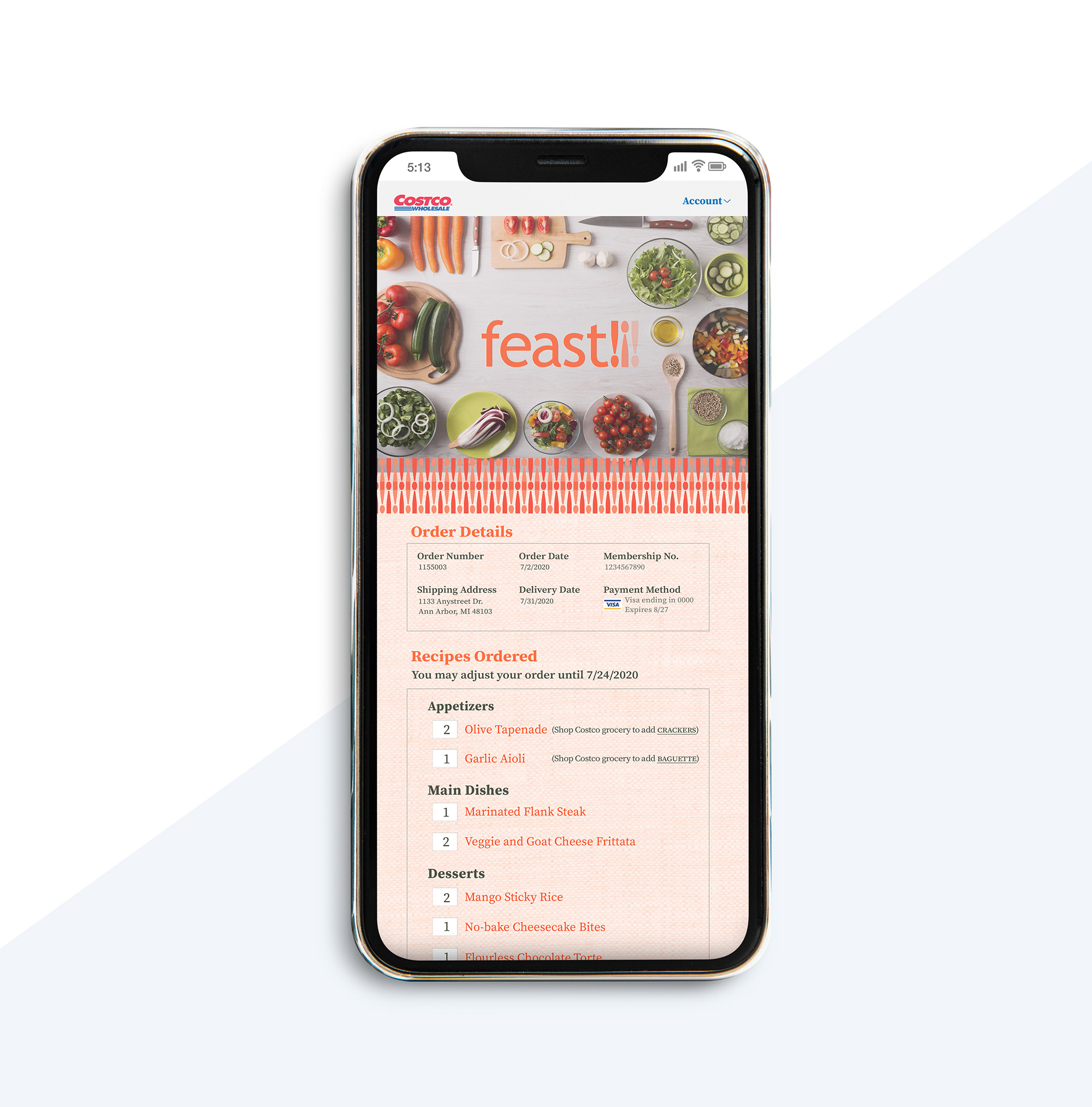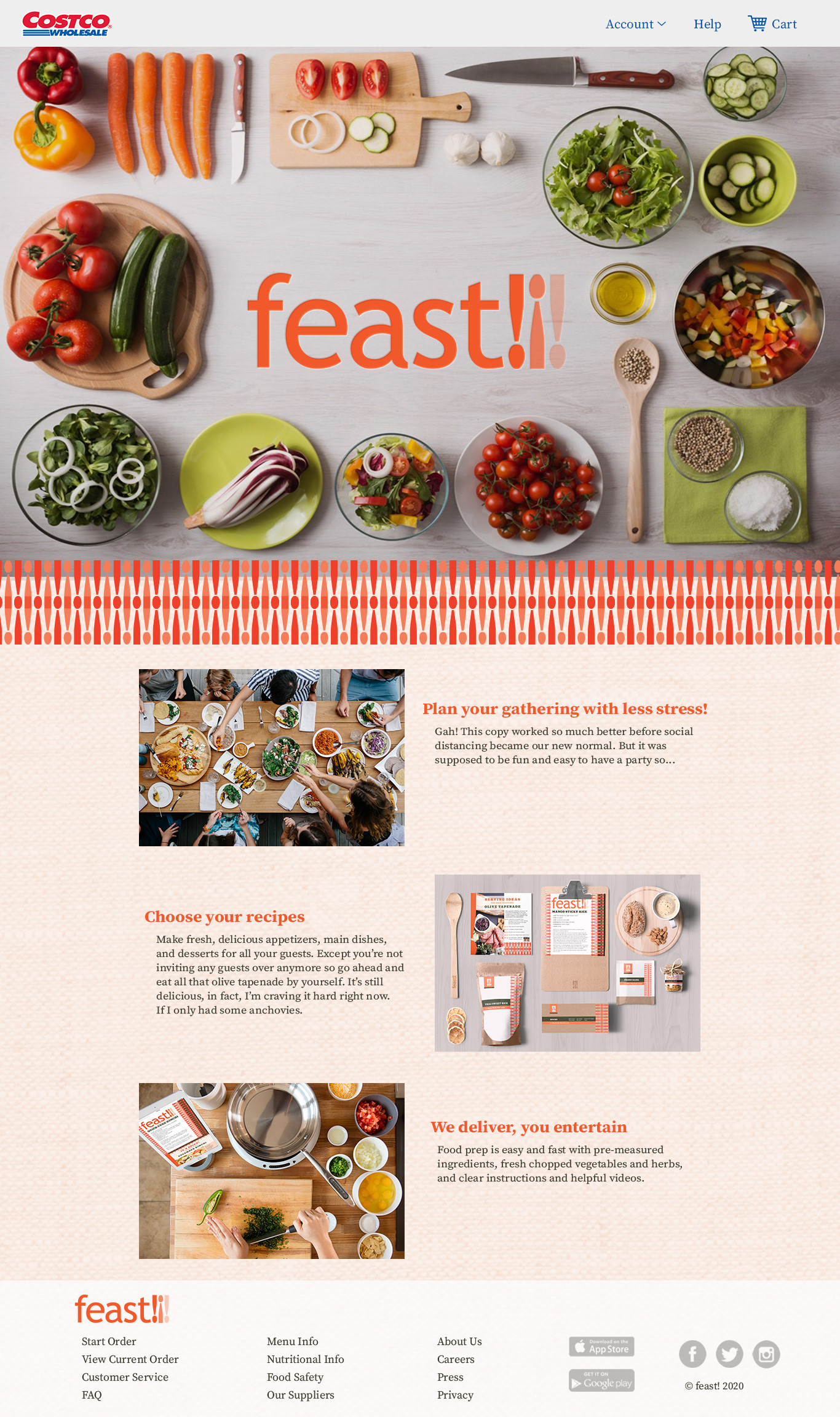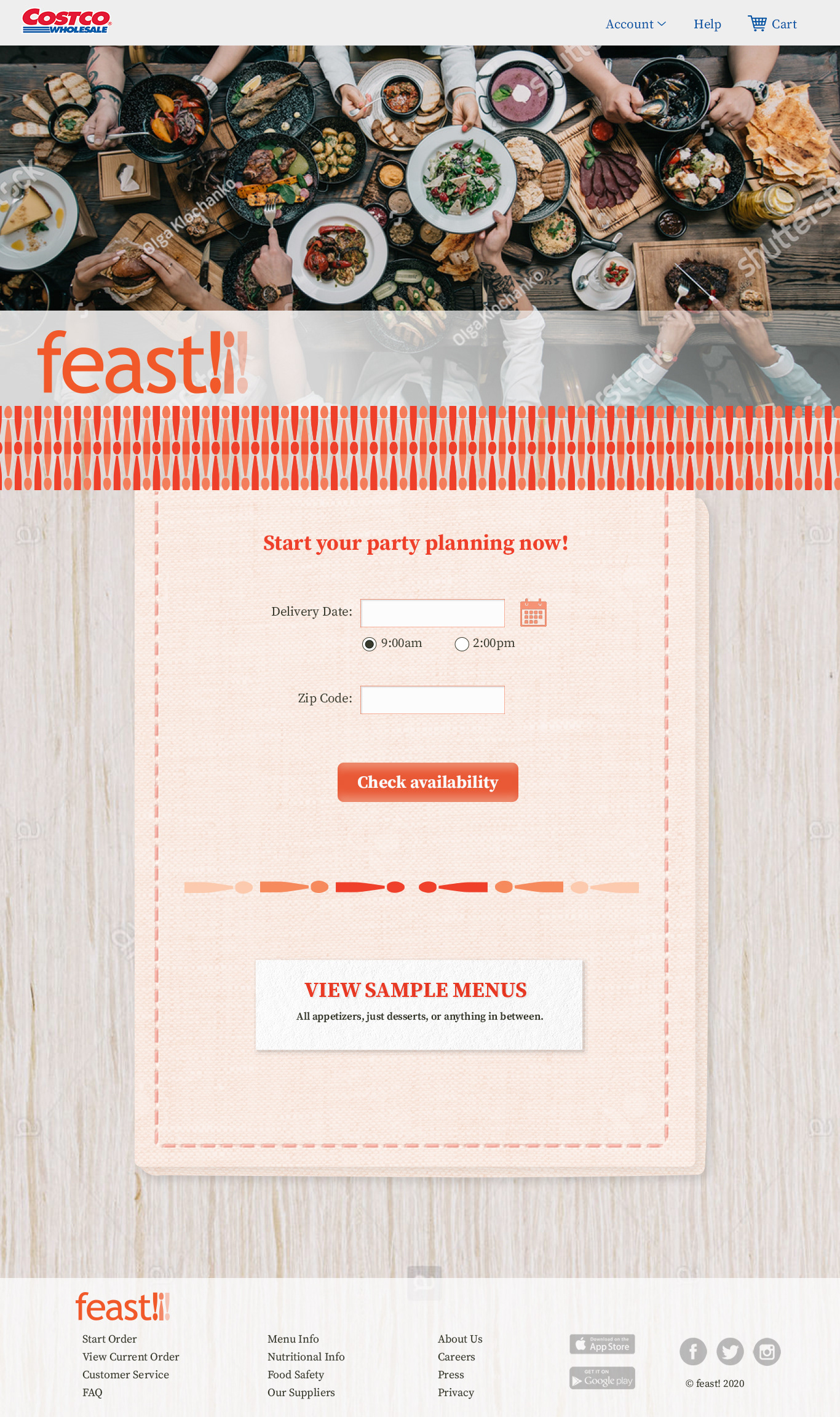 Recipe cards to be included with ingredient kits.
These are real recipes, some of my favorites; please feel free to try them.